About us
Nygren Nordén Advisory is a Swedish M&A-Adviser focused on long-term value in the middle-market and provides strategic advice to a diverse client base. We are leading the transaction from start to finish. All contacts are of course handled confidentially.
Sectors
We have experience from electronics, commercial, industrial, IT, consulting, consumer products, medical technology, environmental technology, engineering and education to name a few. We have an extensive network in Sweden and internationally.
Our team
Fredrik Nygren
Co-Founder & Partner av Nygren Nordén Advisory
Ulrik Nordén
Co-Founder & Partner av Nygren Nordén Advisory
M&A - Mergers and Acquisitions
Nygren Nordén Advisory provides mergers & acquisitions advice to its clients throughout the entire transaction chain - from analysis of strategic alternatives, valuation and due diligence to advice and problem solving in order to finalize the deal.
Our Services:
Mergers
Acquisitions
Divestment
Cross-border
Deal structuring
Strategic alliances
Carve-outs
Sell-side advisory
Nygren Nordén Advisory has solid experience and focus of providing mergers and aquisitions advice of small and mid-market companies. We operate from offices in Stockholm and have strong national and international networks and have carried out a large number of transactions among small and mid-sized companies.
Nygren Nordén Advisory takes full responsibility:
Valuation
Negotiations
Deal structuring
Due Diligence
Buy-side advisory
Nygren Nordén Advisory has long experience from acting advisor in acquisitions. We ensure, among other things, to make an inventory of the market, clarify and detail the client's requirements and assist in the acquisition negotiation with valuation and financial due diligence.
Transactions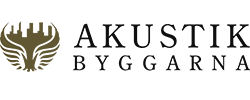 Financial advisor to Akustikbyggarna at the investment of Erik Selin Fastigheter AB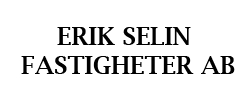 Welcome to contact us
I want to know more about you
Nygren Norden Advisory
Nybrokajen 7
111 48 Stockholm
Sweden