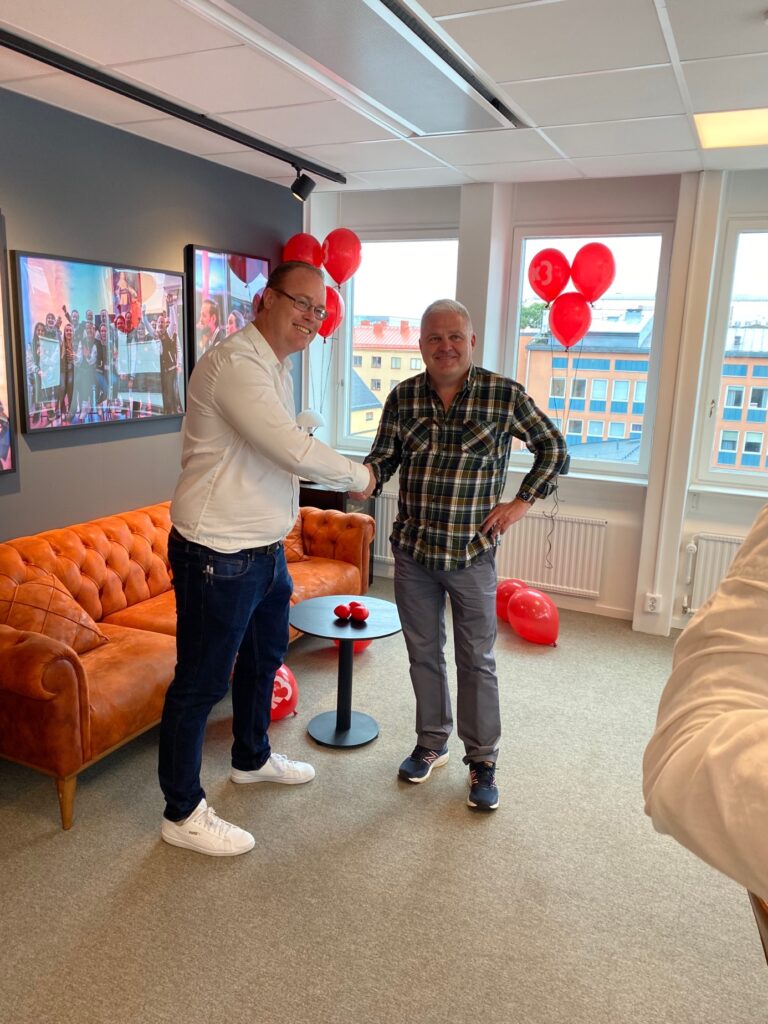 Nygren Nordén Advisory was financial advisor to the IT company PS Support in the sale to K3 Nordic.
K3 Nordic AB acquires the IT company PS Support AB and grows in Mälardalen
To further strengthen and diversify our service offering within the digital work environment, K3 Nordic has decided to acquire the Västerås company PS Support.
"This step reflects our vision to continuously simplify and improve our customers' IT everyday lives", comments Peter Kristoffersson, CEO of K3 Nordic.
Peter continues with "Through this acquisition, we can now offer even more added value, including a much stronger presence on site with our customers. We are simply becoming even wider and stronger."
About K3 Nordic AB
With over three decades of experience in the IT industry, K3 Nordic stands as a reliable partner in the digitalization journey. Cooperation with customers is characterized by forward-thinking, full commitment and trusting relationships. Whether it's taking overall responsibility for their IT or being part of K3 Nordic's network of IT suppliers, K3 Nordic is there to support. Thanks to K3 Nordic's expertise combined with an extensive ecosystem of partners and consultants, they can take on a variety of IT-related challenges.
They live according to their principle – A simpler everyday life.
About PS Support
PS Support AB acts as the customers' digital partner and acts as their extended IT department.
PS Support provides companies throughout Sweden, regardless of size, with first-class IT expertise at reasonable prices.
The company's focus is in the Mälardalen area. PS Support believes in providing tailored digital solutions that meet unique business needs.
Whether you're a business without a dedicated IT department or a larger company in need of additional support, PS Support is there as a reliable partner.
Together, they strive for a common goal: to exceed their customers' expectations.
PS Support's services range from strategic IT consulting, where the customer can leverage PS Support's management-level expertise to navigate the ever-changing IT landscape, to practical management of networks, clients and other IT hardware.
With a history of long-term support assignments for some of the largest companies in Mälardalen and Bergslagen, PS Support also offers flexible helpdesk and remote support, always tailored to the customer's specific needs.
CONTACT
Fredrik Nygren
Partner
fredrik@nygrennorden.se
+46 70 551 24 51
Ulrik Nordén
Partner
ulrik@nygrennorden.se
+46 70 810 81 13
About Nygren Norden Advisory
Nygren Nordén Advisory is an M&A advisor with a focus on long-term value creation in company mergers, spin-offs, company acquisitions and changes of ownership of companies. We drive and lead the transaction from start to finish and work according to a structured process in an efficient manner. Nygren Nordén Advisory has very good contact networks in Sweden and internationally.
How does it go when you sell your company? It is a process that consists of several steps and you need to be well prepared to achieve the highest possible results. The reasons why you want to sell your business are different for everyone, regardless of what your reason is, we make sure the process goes smoothly.

In order to achieve high results, the vast majority choose to hire a business advisor to get help with planning and implementation. We operate and lead the transaction from ear to loaf and work according to a structured process in an efficient manner. With us as advisors for business sales, you will be properly prepared for the sale and have security from start to finish.