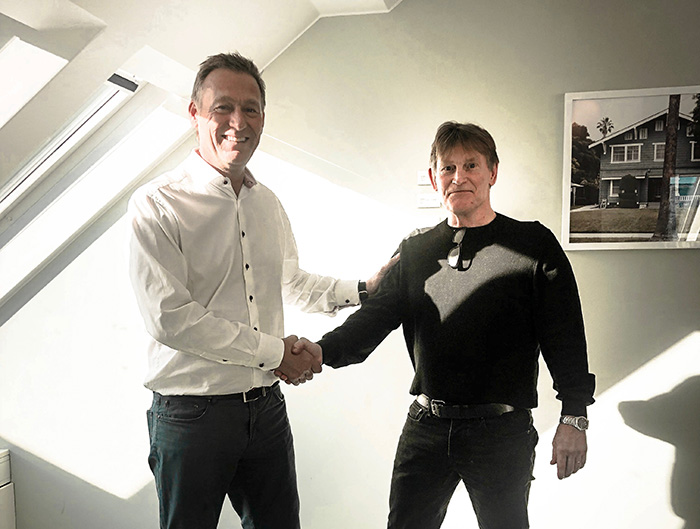 Nygren Nordén Advisory was advisor to the owners of Simtuna Bygg on the sale to Fasadgruppen. Fasadgruppen is growing with balcony renovation companies
Simtuna Bygg & Betong Teknik AB, with headquarters in Bro north of Stockholm, conducts its business in Stockholm and the surrounding area with Björn Selldén as CEO. The customers are primarily housing associations.
– With Simtuna, Fasadgruppen is expanding and entering a new business segment. Within the group, there is a long and solid experience of turnkey contracting when it comes to various types of concrete projects and now we are getting even stronger. Simtuna complements the other companies in the group well and we will thus be able to offer the customer an even wider range of services, says Pål Warolin, CEO of Fasadgruppen.
The company will continue to run and develop the business with the same commitment as before. The management will remain and will also work within Fasadgruppen as a co-owner.
– We have long and solid experience in concrete work and thus a developed network of contacts with long-term partners and customer relations. Fasadgruppen and Simtuna complement each other very well and I believe that together we will be an even better and safer choice for the customer, says Björn Selldén, CEO of Simtuna.
About Fasadgruppen
Fasadgruppen is the Nordic region's largest and Sweden's only nationwide comprehensive supplier of sustainable facades with a local presence, competitive prices and solid experience in facades. The business is based on locally rooted entrepreneur-driven companies with a clear focus on cooperation, commitment and competence. Fasadgruppen is in an expansive phase and market leader in the industry. Turnover in 2020 amounted to SEK 1,340 million. Fasadgruppen is listed on Nasdaq Stockholm.
CONTACT
Fredrik Nygren
Partner
fredrik@nygrennorden.se
+46 70 551 24 51 
Ulrik Nordén
Partner
ulrik@nygrennorden.se
+46 70 810 81 13 
About Nygren Norden Advisory
Nygren Nordén Advisory is an M&A advisor with a focus on long-term value creation in company mergers, spin-offs, company acquisitions and changes of ownership of companies. We drive and lead the transaction from start to finish and work according to a structured process in an efficient manner. Nygren Nordén Advisory has very good contact networks in Sweden and internationally.
How does it go when you sell your company? It is a process that consists of several steps and you need to be well prepared to achieve the highest possible results. The reasons why you want to sell your business are different for everyone, regardless of what your reason is, we make sure the process goes smoothly.

In order to achieve high results, the vast majority choose to hire a business advisor to get help with planning and implementation. We operate and lead the transaction from the beginning to the end and work according to a structured process in an efficient manner. With us as advisors for business sales, you will be properly prepared for the sale and have security from start to finish.