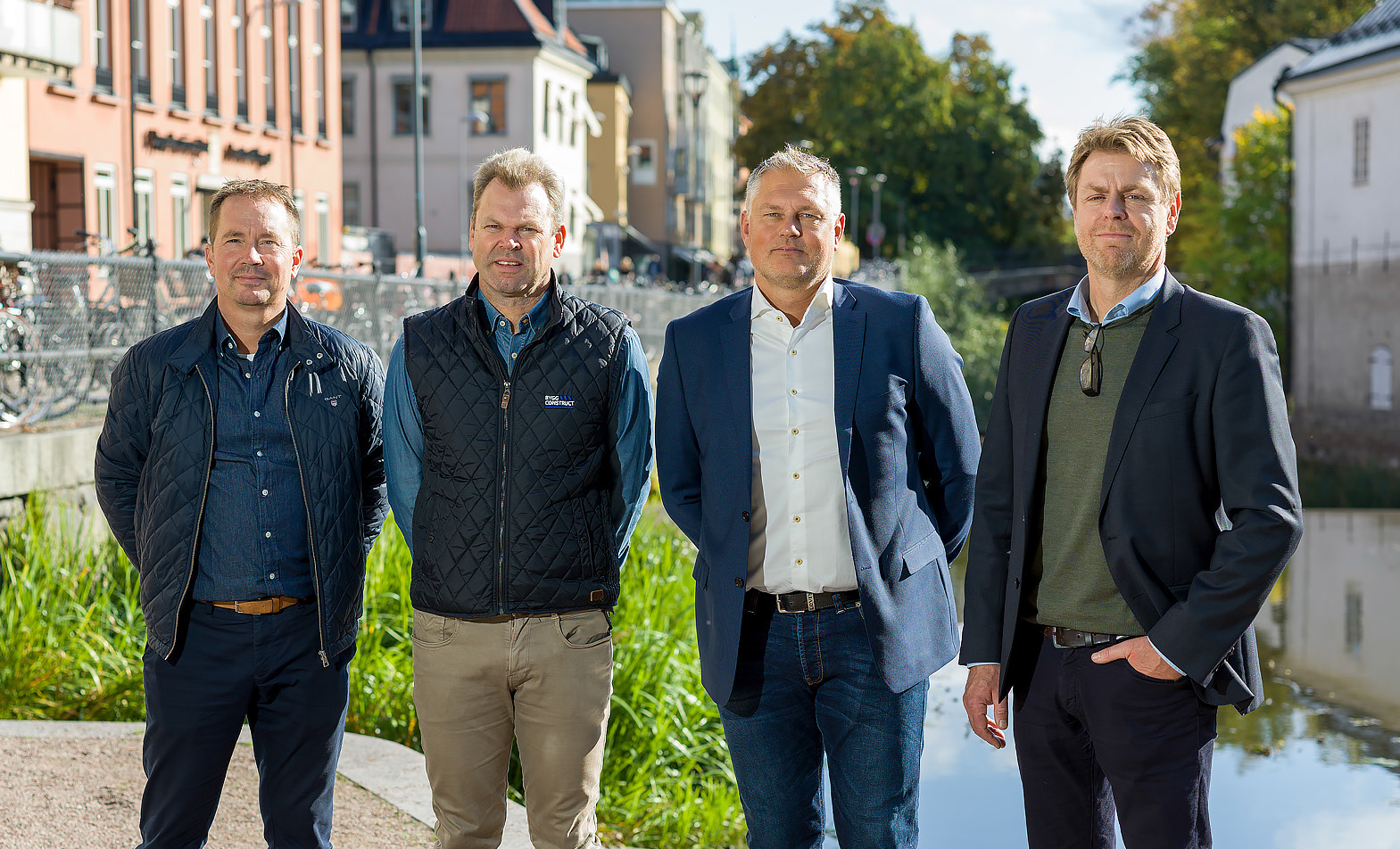 Nygren Nordén Advisory advised the owners of FÖ Bygg on the sale to Byggconstruct.
The Uppsala company ByggConstruct buys into the Sala-based construction company FÖ Byggnads and becomes the new majority owner.
– We see the Västerås-Sala region as an interesting market for us. With FÖ Byggnads, we get a stable and competent partner who gives us new opportunities for development and coordination gains, says Pär Karlsson, CEO of ByggConstruct.
– In many ways, this is a perfect solution. We are two local construction companies with similar values ​​that gain greater muscle together. We can now compete for the large interesting ROT projects in each region, in areas such as care, school and housing, says Pär Karlsson, CEO of ByggConstruct.
– By ByggConstruct becoming a majority owner, we gain competence and resources to continue developing the organization. We become both broader and stronger. We can staff the projects better and work in a more efficient way, says Mattias Kvist, CEO of FÖ Byggnads. Now we can give the very biggest in the region a match!
On each side, both companies have had the same philosophy and are similar, above all on one crucial point, that of having their own employees. Mattias Kvist explains:
– We think the same way and are both convinced that our own staff has great advantages in the long term. Especially when it comes to quality assurance, safe buildings and a good working environment.
Something else that unites the two companies is the commitment to their own region.
– We live and work in our respective local markets – in Uppland and in Västmanland. We want to be local where we operate and feel responsible for the regions' sustainable development, says Pär Karlsson. It is a cornerstone of our values ​​and very important to us.
About Byggconstruct
ByggConstruct AB is one of Uppland's largest owner-managed construction companies. We specialize in construction in healthcare, school and housing, as well as construction services. Today, we have roughly 140 employees and a turnover of approx. SEK 700 million.
CONTACT
Fredrik Nygren
Partner
fredrik@nygrennorden.se
+46 70 551 24 51
Ulrik Nordén
Partner
ulrik@nygrennorden.se
+46 70 810 81 13
About Nygren Norden Advisory
Nygren Nordén Advisory is an M&A advisor with a focus on long-term value creation in company mergers, spin-offs, company acquisitions and changes of ownership of companies. We drive and lead the transaction from start to finish and work according to a structured process in an efficient manner. Nygren Nordén Advisory has very good contact networks in Sweden and internationally.
How does it go when you sell your company? It is a process that consists of several steps and you need to be well prepared to achieve the highest possible results. The reasons why you want to sell your business are different for everyone, regardless of what your reason is, we make sure the process goes smoothly.

In order to achieve high results, the vast majority choose to hire a business advisor to get help with planning and implementation. We operate and lead the transaction from the beginning to the end and work according to a structured process in an efficient manner. With us as advisors for business sales, you will be properly prepared for the sale and have security from start to finish.